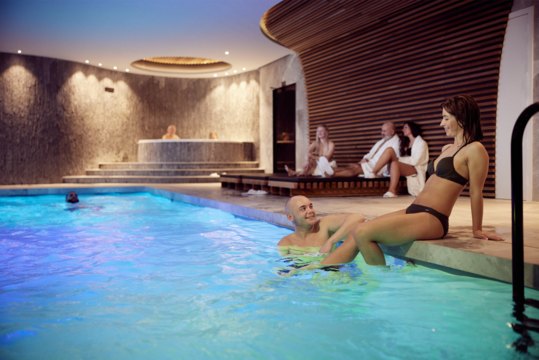 Take advantage of our heated indoor pool and whirlpool to swim or relax. Our pool is equipped with a swim lane, ideal for doing some laps in water heated to 32ºC. Access to the pools (pool & whirlpool) is free for hotel guests.
Monday to Saturday from 9:00 to 21:00
Sunday and Holidays from 9:00 am to 6:00 pm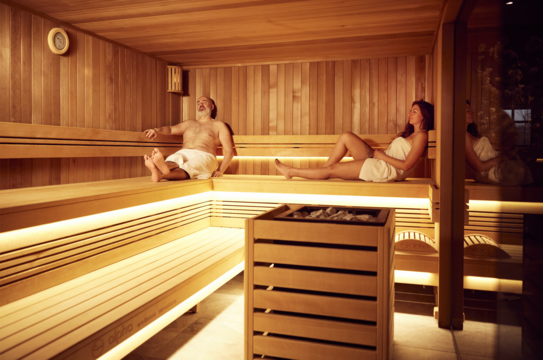 Come and relax in an authentic Finnish sauna, in a refined hammam, enjoy the sensory showers and live the unique experience of the snow shower. Beautiful infrared chairs invite you to relax your back muscles and immerse yourself in a comfortable atmosphere. You can also enjoy the relaxing, pleasant and comfortable setting of our relaxation room with a salt wall.
Monday to Saturday from 09:00 to 21:00
Sundays and holidays from 9:00 am to 6:00 pm